The causes and consequences of what is often described as "the rise of populism" are matters of deep dispute. But if there is one thing everyone can agree on, it is that populism is primarily an attack on liberalism. As such, a number of avowed liberals have authored books in which they take a long, hard look at their own values and institutions, even as other critics call for liberalism to be rolled back.
In principle, public debate should benefit from a chastened, self-critical liberalism. Yet as the books under consideration here show, criticism of the liberal project often depends on a cartoonish rendering of liberalism itself. As a result, the political crises afflicting many of the world's democracies come to seem as if they are part of the same problem, for which there might be a straightforward fix.
Self-Inflicted Wounds
Start with Edward Luce, the Financial Times' chief US commentator, whose The Retreat of Western Liberalism is an attempt to "save liberalism from itself." Through lucid, accessible prose, Luce argues that there is one clear reason why liberalism is in urgent need of rescue: it's the economy, stupid. For at least a generation, he notes, inequality has been rising and social mobility has been falling. Between one-half and two-thirds of citizens across the West have seen their incomes stagnate; in the United States, median household income is below its level at the beginning of the century.
The outward signs of this trend are all too visible in large cities. Luce, who has a journalist's eye for telling details, notes that there is no longer a single London borough with a working-class majority. Likewise, the number of unoccupied apartments in New York City has increased by 75% since 2000. And those who are still living in the city face an ever-rising "toil index," a measure, designed by the economist Robert H. Frank, that indicates the number of labor hours required for the median worker to pay the median rent in US cities. According to Frank, that number has increased from 45 hours per month in the 1950s to 101 hours today.
Luce blames this state of affairs on two familiar culprits: globalization and technological change, which, he argues, are actually more or less the same phenomenon. Cheap transportation and the information and communications (ICT) revolution enabled businesses to move production from Western shop floors to lower-cost sites in developing countries. Jobs have not (yet) been destroyed en masse by artificial intelligence (AI), but, rather, by remote intelligence: Indian call-center workers, low-paid Facebook employees in the Philippines tasked with removing abusive content, and so forth.
Of course, such accounts can seem highly deterministic, and Luce does add some nuance by reminding us that globalization is the product of specific political decisions. The problem, he notes, is that such decisions have often been presented as non-decisions. Consider former US President Bill Clinton, who supported China's accession to the World Trade Organization with the argument that globalization is "the economic equivalent of a force of nature, like wind or water." Or, recall then-British Prime Minister Tony Blair's speech in 2005 in which he challenged those calling for a deeper debate about globalization: "You might as well debate whether autumn should follow summer."
In fact, trade agreements are entered into by choice, and often calculated for national advantage. But in the case of China, Clinton miscalculated. Rather than shrinking, the US trade deficit with China would go on to increase almost fivefold. And, unlike a number of continental European governments, neither Clinton nor Blair had come up with coherent strategies to cushion the domestic impact of trade liberalization.
As a result, global competition has become ever-more brutal, while self-perpetuating cartels of privilege have seized control of the economy. The perks that come with wealth and power, not abstract forces such as technological innovation and globalization, explain why Harvard University admits one-third of all legacy applicants (those whose parents attended), and why, more broadly, elite universities accept more students from the wealthiest 1% of households than from the bottom 60%.
Politics And The Davos Language
Luce's book could have been yet another familiar lamentation of the status quo. But it is redeemed by his unsparing account of the hypocrisies and contradictions that mar so much liberal political thinking today. Citing George Orwell's observation that "the great enemy of clear language is insincerity," he accuses liberal elites of refusing to paint a clear picture of how the world is changing. If they did, they would understand why so much public discontent is justified. Instead, they obfuscate reality with the foggy language and meaningless jargon of Davos Man, as if all the struggling lower and middle classes need is more "multi-stakeholder communication," "resiliency," and "disruptive thinking."
Luce exposes the same intellectual poverty in what he scathingly calls "Hillaryland." The liberal denizens of this exalted plane apparently thought that demographic data would win the 2016 US presidential election for Hillary Clinton. The voters Clinton referred to as "everyday Americans" were mere props for a larger technocratic vision. According to Luce, the "groupthink" in Hillaryland is incomparable to anything he has ever seen, even after interviewing many ultranationalists and other fanatics around the world.
But one wonders what Luce expects of those liberals who inhabit Hillaryland. What, exactly, should they be thinking? Luce is right to bring a global perspective to the troubles of liberal democracies, and to treat them as part and parcel of the crisis of the liberal international order, and of the poverty of the liberal imagination. When he does so, he comes close to saying that the global fight for liberalism is in some ways already over.
For one thing, China is rapidly overtaking the US. By 2050, China's economy will likely be two times larger than that of the US and all Western economies combined. As Luce helpfully reminds us, the "Great Recession" was really an Atlantic recession – China and India have been doing just fine since the 2008 financial crisis. When Chinese President Xi Jinping delivered his much-anticipated address at Davos in January 2017, he seemed to be making an offer that liberal internationalists could not refuse: China would sustain the global order now that US President Donald Trump has abdicated America's leadership role.
Nevertheless, Luce doubts that China will replace the US in the short term. Instead, he expects an era of chaos and "radical uncertainty." In the end, he hopes that Western democracies will forge a new social contract, as wealthy elites come to realize that it is in their own interest not to let the crisis fester. And, if we are lucky, a new international compact might follow. But Luce offers these scenarios as nothing more than vague hopes; and when he does discuss concrete solutions, his proposals lack conviction.
Luce is at his best when he recounts his own generation's complacency with the liberal order after 1989. In many ways, liberals then were not unlike those before World War I, whom John Maynard Keynes described as, "water-spiders, gracefully skimming, as light and as reasonable as air, the surface of the stream without any contact at all with the eddies and currents underneath." All told, Luce's book feels like a breezily urbane conversation in an Oxbridge common room. Vivid details and witty formulations are welcome, but it would be rather uncouth to dig too far into the theoretical weeds.
Category Errors
By contrast, Harvard University political scientist Yascha Mounk'sThe People vs. Democracy feels more like a German university seminar. Mounk's book is earnest and eminently reasonable, and it offers plenty of theoretical considerations to put today's crisis of liberal democracy into perspective. Having a theory of the problem, as opposed to random impressions, is a distinct advantage. Alas, Mounk's theory is deeply flawed. His entire book is structured around the difference between the "illiberal democracy," or "democracy without rights," favored by populists, and the "undemocratic liberalism," or "rights without democracy," advanced by liberal technocrats and judges.
Conceptually, Mounk's argument is neatly ordered. But it is problematic on multiple levels, beginning with terminology. There is no such a thing as a "democracy without rights." At the very least, representative democracy, by definition, must provide for the right to vote and, more broadly, political opinion-formation through free speech and assembly. Hence, it is a mistake to argue that populists in power are prone to create "illiberal democracies." Populists like Hungarian Prime Minister Viktor Orbán and Turkish President Recep Tayyip Erdoğan are not just damaging liberalism – understood as the rule of law and the protection of minority rights – when they undermine basic democratic rights. They are also attacking democracy itself. To believe otherwise, one would have to argue that any elected government that does not literally stuff the ballot boxes on election day counts as democratic.
Mounk's neat conceptual division leads him to make rather dubious empirical assessments about the status quo. For example, in one of his diagrams, he places the European Union adjacent to Russian President Vladimir Putin's regime in a category labeled "undemocratic." Now, there is much in the EU bureaucracy to criticize. But the fact remains that the EU operates through democratically elected bodies, not least the European Parliament and the European Council, which can veto technocratic proposals by the European Commission. And one would search in vain to find any instances where the president of the Commission has ordered the assassination of Euroskeptic dissidents living in London.
Also worth mentioning is the fact that figures like Orbán relish being called "illiberal democrats." After all, it was Orbán who promised in a 2014 speech that he would build an "illiberal state." Orbán also claims to be a champion of democracy, and has celebrated the emergence of other populists like Trump as blows against "liberal non-democracy," even as he undermines Hungarian democracy by stifling media pluralism and manipulating the electoral system.
Yet Mounk, seduced by the symmetry of his categories, cannot take such a critical perspective. Instead, he is forced to credit the populists with articulating "what people really want," even when doing so means repeating the populists' own rhetoric that they alone represent the authentic, homogeneous will of the people. The problem with this should be obvious. Far from reflecting the popular will, Trump was elected with three million fewer votes than his opponent. Similarly, the ruling Law and Justice (PiS) party in Poland – which Mounk defines as an "illiberal democracy" – received a mere 19% of all eligible votes in the last elections.
The People Vs. The People
Elsewhere, Mounk goes so far as to credit populists for demonstrating "democratic energy" and a "vociferous commitment to democracy." It is true that populist parties sometimes bring back into the fold voters who, their interests ignored or not served, had given up on democratic politics. One could make a prima facie argument that this is good for representative government over all. Still, there is no reason to think that populists exhibit a special "energy" (another term they would welcome). Nor is there any evidence that populists are better than others at mobilizing voters, or that they are genuine advocates of popular participation. Populists criticize the principle of political representation only when it is expedient to do so – namely, when they are not in power. As soon as they are in government, calls for more participation usually vanish, as "the people" now have uniquely authentic representation.
The idea that populists are "vociferous" believers in democracy is similarly problematic. By claiming to be the sole representatives of the people, populists imply that they will not respect institutional limits on their power once in office. Their conception of democracy consists of majority rule, and nothing more. But majority rule does not hold up as a democratic principle unless it is combined with protections for minorities.
Without such protections, a majority at any given time could simply disenfranchise the minority. Over time, the majorities within that shrunken electorate could continue to disenfranchise the losers in future votes until only a tiny subsection of the original polity remains. For a system to be a democracy, it must preserve the possibility that new majorities can form and that laws will be revised. As the Italian thinker Nadia Urbinati reminds us, a democracy does not crystallize a homogeneous popular will for time immemorial, but rather allows for winners to have second thoughts and losers to have second chances.
Crowding Out Democracy
In his discussion of "undemocratic liberalism," Mounk is right to argue that liberal technocrats have been complicit in populism's rise. Those who embrace pure technocracy believe that there is a single, rational solution to every policy challenge and political problem. In such a system, debate is unnecessary. The role of citizens and their parliamentary representatives is to consent to the technocrats' proposed policies. This is a caricature, to be sure. But it also clearly resembles some of the positions taken by the EU over the last decade, especially during the euro crisis.
Needless to say, technocratic rhetoric provides an excellent opening for populists, because it invites the very questions that populists are wont to ask: Where are the citizens in all this? How can there be a democracy without choices? This is how technocracy and populism can start to reinforce one another. They can seem like opposites – the intellectual versus the emotional, the rational versus the irrational. And yet each is ultimately a form of anti-pluralism.
The technocratic assertion that there is only one rational solution to a problem means that anyone who disagrees with that solution is irrational, just as the populist claim that there is only one authentic popular will means that anyone who disagrees must be a traitor to the people. Lost in the fateful technocratic-populist interplay is everything one might think of as crucial to democracy: competing arguments, an exchange of ideas, compromise. In the absence of democratic discourse, politics becomes a contest between only two options. And those committed to either side share the view that there are never any alternatives.
Unlike Luce, Mounk pays serious attention to the changing environment of democratic politics, particularly to the rise of social media as a form of "many-to-many communication" that circumvents traditional arbiters of reliable information (and respectable opinion). One wishes that he had traced the implications of this development more clearly. Instead, he moves on to his conclusion, which is essentially a catalogue of conventional centrist – tilting toward technocratic – solutions to various policy challenges.
For example, he recommends lifelong skills training for workers, digital gadgets in schools, and the creation of an "inclusive nationalism." Ultimately, though, he admits that "there are no easy answers." The People vs. Democracyends with bromides such as, "It's very important for the defenders of liberal democracy to resist authoritarian strongmen with courage and determination."
The Source Of All Our Problems?
Courage and determination certainly animate some of liberalism's opponents, not least the American political theorist Patrick Deneen. In Why Liberalism Failed, we have left the seminar room and are now listening to a dyspeptic preacher holding forth from an anti-liberal pulpit. Deneen's main argument is that liberalism has failed because it has succeeded – a paradox that, for some, may pass for profundity. Having transformed the world into nothing more than a place where selfish, rights-bearing individuals all pursue their material, "base" desires, liberalism has destroyed everything in its path.
In this new world, Deneen explains, there is no longer any role for local communities, family ties, or, of course, religion. As Alexis de Tocqueville observed in the first half of the nineteenth century, such unchosen elements in human life are necessary if freedom is to be sustainable and have any meaning. Thus, liberalism exhausts the very moral, social, and material resources on which it depends; it is the parasitic ideology par excellence.
Deneen's brand of cultural pessimism was a staple of anti-liberalism throughout the nineteenth and twentieth centuries. The fact that it is now perceived as "deep" by the American commentariat says more about the state of our public debate than it does about Deneen's book. As is typical of the US religious right, Deneen's account is maddeningly imprecise. He trots out a variety of authoritative thinkers – Thomas Hobbes, John Locke, and Francis Fukuyama all make appearances – to show that pretty much anything can be attributed to some disembodied, insidious force called "liberalism."
In Deneen's telling, "classical liberalism" is devoted to solving problems through markets, while "progressive liberalism" is devoted to solving market-driven problems through state intervention. Deneen argues that these are two sides of the same Hobbesian coin. The inevitable outcome is a society of atomized individuals dominated by an ever-stronger state. As this fateful dynamic progresses, genuine culture, authentic communities, and what Tocqueville called "the arts of association" are necessarily supplanted by what Deneen calls a liberal "anticulture."
Deneen scarcely considers the possibility that any of the pathologies afflicting American society could have been caused by something other than "liberalism," such as, say, capitalism. One wonders what he thinks of the Scandinavian countries that have avoided so many of the elements of American life that he finds displeasing. One could hardly describe them as obviously illiberal. Nor does Deneen give any thought to the fact that, contrary to typical mid-twentieth-century accounts, totalitarianism was not the immediate consequence of "atomization." In fact, the arts of association flourished in Germany during the Weimar Republic; the problem was that too many people were associating to advance deeply illiberal ends.
A Dangerous Alternative
Given the intellectual paucity of his diatribe, it is not surprising that Deneen specifically forgoes any effort to formulate a theoretical response to the disasters supposedly wrought by liberalism. In his view, "theory" always leads to "ideology," and we would do better to retreat to small communities where authentic, disciplined life can be rebuilt far from the madding crowd of acquisitive, hedonistic liberals.
And yet even Deneen seems to have realized that this kitschy vision of small-town Americana will not do. By the end, he cannot help but offer what is, for all intents and purposes, his own "ideology." In a complete volte-face, he asserts that "practices fostered in local settings, focused on the creation of new and viable cultures, economics grounded in virtuosity within households, and the creation of civic polis life" might actually at last be worthy of the name "liberal." But in what sense? Surely the descriptions of these "practices" are no less abstract than his dreaded "theory."
What Deneen really objects to – as do plenty of liberals – is the conflation of liberty and licentiousness. He would prefer that liberty be understood as self-government and the cultivation of individual virtue through liberal education. But, again, one wonders what he really means. When liberal democratic states guarantee their citizens' freedoms, it is not as if they are preventing self-cultivation or coercing citizens to live as "abstracted, deracinated, and consumptive selves" in a "cultureless and placeless world."
Deneen's insinuation that individuals, left to themselves, can never develop a self-sustaining conception of meaning in the absence of religion, nationalism, or some other prop is the oldest trick in the anti-liberal playbook. Tellingly, citizens in liberal democratic states are not just free from coercion, but actually protected from the traditional religious and nationalistic practices that Deneen mourns. Many of these practices, it's worth noting, were not so much about self-cultivation as about powerful men's obsession with exercising control over female bodies. Throughout history, "education in limits" mostly meant imposing limits on people deemed somehow inferior.
Deneen claims that liberalism is rooted in a "false anthropology," which implies that he would know the "correct" anthropology if he saw it. His talk of local, back-to-the-land forms of resistance to liberalism may sound charming, but it has dangerous implications. If an anti-liberal movement were to take hold and become emboldened, its followers surely would not hesitate to use the state to shape social life according to its adherents' own view of anthropological correctness. For a prime example of this, look no further than Orbán's Hungary, where the regime is actively imposing its Christian nationalist vision on the whole of society.
Making Liberalism Work
Since the United Kingdom's Brexit referendum and the election of Trump in 2016, many liberals have been increasingly critical of themselves and their longstanding political and economic assumptions. That has been a good thing. Those who embrace the spirit of liberalism should never be too sure of themselves, and a period of self-reflection is very much in order.
At the same time, liberals must defend liberalism from some of the cruder attacks leveled against it. Liberals are not just another tribe or selfish power elite – what Deneen calls the "liberalocracy" – and liberalism and democracy are not completely different things. Taken together, the books under review can embolden a much-needed spirit of self-examination, as they demonstrate the difference between hard-hitting criticism and opportunistically recycled anti-liberal clichés.
Republication forbidden. Copyright: Project Syndicate 2018 Can Liberalism Save Itself?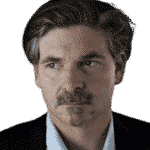 Jan-Werner Müller is professor of politics at Princeton University, a fellow at the New Institute, Hamburg and the author, most recently, of Democracy Rules (Farrar, Straus and Giroux, 2021; Allen Lane, 2021).