What are 'green jobs'? According to the International Labour Organization, they are "decent jobs that contribute to preserve or restore the environment, be they in traditional sectors such as manufacturing and construction, or in new, emerging green sectors such as renewable energy and energy efficiency." Sounds great, but is it reality?
The recent conference on 'The world(s) of work in transition', organised by the European Trade Union Institute and the European Trade Union Confederation, flagged up the opportunities and dangers facing workers in the shift towards green jobs in an environmentally sustainable economy.
The challenge of climate change has the potential to unlock millions of well-paid, quality jobs in new sectors, with stronger social rights, argues ETUC President Rudy De Leeuw. But getting from here to there is not quite so simple, and it will not happen if governments get bogged down in short-term policies to satisfy populist demands.
It is not easy to predict the precise impact of a 'green transition' on job creation, according to special adviser on climate change at the LSE Dr Alex Bowen. Prospects are encouraging but will depend on how governments manage the transformation.
In 2000-2015, Eurostat figures show employment and GDP in the EU environmental economy grew faster than in the economy overall.
Development of key indicators for the environmental economy and the overall economy, EU-28, 2000-2015
Source: Eurostat (online data codes: nama_10_a10_e, nama_10_gdp, env_ac_egss1, env_ac_egss2)
Growth in environmental economy
The number of jobs rose from 2.8 million full-time equivalents in 2000 to 4.1m in 2015. As Bela Galgóczi of the ETUI points out, the massive job creation expected in the low-carbon sector has yet to materialise, but it is widely assumed that the long-term employment effects will be neutral or generally positive.
Become a Social Europe Member
Support independent publishing and progressive ideas by becoming a Social Europe member for less than 5 Euro per month. Your support makes all the difference!
Click here to become a member
Shifts in the labour market over the last decade are just a foretaste of the upheaval to come. More job losses are inevitable in energy intensive sectors such as fossil fuels and manufacturing. New opportunities will spring up in areas like agriculture, forestry and services, while public spending on necessary infrastructure should also create more work.
Job gains and losses
Source: OECD June 2017
In OECD countries, the seven industries that produce up to 80% of pollution employ less than 10% of the workforce. However, the potential for redeployment may be limited. The green transition is vital to control climate change, conserve natural resources and cut pollution, which could at the same time lead to a healthier, more productive workforce. But like digitalisation, decarbonisation will demand extensive reskilling and reorientation of the workforce and will not by itself be the solution to labour market problems, points out Dr Bowen.
A 2015 study carried out in the US revealed that "green jobs use more intensively high-level cognitive and interpersonal skills compared to non-green jobs. Green occupations also exhibit higher levels of standard dimensions of human capital such as formal education, work experience and on-the-job training." Ensuring a 'just transition' requires political regulation coupled with investment in training and lifelong learning, but it also means comprehensive social protection for those unable to adapt.
Nobody left behind
The IndustriALL trade union federation represents workers in both energy-intensive manufacturing industries and renewables. General Secretary Luc Triangle identifies the elements of a just transition: anticipating change, maintaining jobs, creating new sustainable employment, education and training, social dialogue and social protection. The principle that "no worker should be left behind" means avoiding that well-paid, stable jobs are replaced by temporary, poorly paid alternatives and developing new, sustainable economic activities in affected regions. Reskilling will be of little use if no jobs are available.
"We will always need industry," insists Triangle – even wind turbines have to be manufactured. Rather than imagining a "post-industrial" future, the EU should be designing a society where industry maintains its place as the backbone of the economy, but with a vastly diminished ecological footprint. That is an enormous technological and economic challenge demanding a coherent industrial policy with multi-annual decarbonisation plans and long-term investment cycles of up to 40 years, he suggests.
To bring about the social and cultural change required, trade unions and workers must be involved in the process, says Green MEP Florent Marcellesi. But he is convinced of one brutal truth: "Coal is finished". In that case, should trade unions simply acknowledge reality and be "honest" about telling displaced workers there are no jobs, wondered some conference participants. That is not an option unions are willing to accept: workers should not be paying the price of change.
There is no silver bullet, acknowledges Triangle, but he points to some of the initiatives trade unions are already involved in. The Coal Regions in Transition Platform was launched in December 2017, in Poland, Slovakia and Greece, while Coal Regions Roundtables take place under the auspices of the EU's Consultative Committee on Industrial Change (CCMI). New production technologies, products and business models are key to cleaning up polluting industries and turning brown jobs into green ones. "A lot of solutions are available if we invest," he argues, and industrial workers will consent if they get the support needed to secure good quality jobs.
There is still a very long way to go to meet Paris Agreement commitments or achieve zero net emissions by the second half of century. Economist Ann Pettifor is doubtful whether the exponential growth model can ever deliver. Digitalisation itself consumes huge quantities of resources: a mobile phone contains 62 metals – many of them finite "rare earths". "We must challenge the dominant economic model because of the threat it poses," she protests. "There's no such thing as green growth. We should abandon the idea. It's delusional."
In the meantime, a just transition presupposes a preventive approach, anticipating change and making provision for its impact before it takes place, insists ETUC General Secretary Luca Visentini. Collective bargaining and workers' participation are already known to make economies stronger and more productive. They must now be harnessed in the green revolution.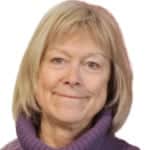 Kate Holman is a freelance journalist based in Brussels who worked for a number of years as a writer and editor at the European Trade Union Confederation.