The new European Parliament has to turn its attention to numerous pressing issues. I shall refer here to three of them: the socio-ecological transition, growing inequality, and EMU.
The socio-ecological transition will require policy action geared simultaneously to the short, the medium and the long term. This means devising an appropriate policy mix deriving from different paradigms – technology, regulatory approaches, free markets, consumer behaviour – and involving different groups of actors.
It is a question of developing and stepping up technological innovation and, above all, ensuring its implementation. Such progress must be fostered and carried out by rigorous action on the part of governments to guarantee high standards for fostering innovation while at the same time speeding up the changes in individual and collective preferences that are required to establish more sustainable behaviour patterns. Lip-service to these aims must give way to determined action. Nor can the requisite transition be tackled in the absence of a clear focus on the question of inequality.
European debates on the most appropriate policies refer to different examples, the most frequent being the Scandinavian model and, currently, the German model. I would propose that we take a look, for a change, at California, a state that has taken decisive steps – albeit fraught with contradiction – towards a green economy.
In California we encounter a conviction that the technological innovations delivered by Silicon Valley will enable the development of clean energy at reasonable cost. While this may be to some extent naïve, it is a fact that no solution to climate problems will be found in the absence of technology and innovation. Concurrently, Governor Jerry Brown has launched some ambitious emission-reduction targets and demonstrated his commitment to use of the regulatory instruments that will be required to achieve transition – but above all to achieve leadership in the enforcement of new standards (later to be generalized).
Progress in this direction calls for new taxation to put in place the infrastructure for the future. Such ambition is in striking contrast to the cautious – not to say negative – attitude of the Commission and the employers represented by BusinessEurope which reflects the (mistaken) idea that climate targets represent a burden for the competitiveness of the EU economy. Meanwhile, in terms of consumer habits and preferences, organic – and above all local – products are making headway. Even Wal-Mart now boasts an organic range of products no more expensive than the traditional ones.
Further downstream, universities are setting an example of specific goals, for example, Berkeley's target of zero waste by 2020 and zero emissions by 2025. Links are forming between pressure groups lobbying to improve food quality and those focusing on working conditions, or between students of environmental issues and residents of poor districts like Richmond (15 km to the north). Without over-idealizing the Californian experience, it does show that things are moving in a way that should inspire progress in Europe too.
At this point we come up against the question of inequality, my second focus here. Inequality is on the increase throughout Europe without having become the priority item on the political agenda as in the United States. In conjunction with the environmental transition, this issue becomes particularly complex. Because adoption of a middle-class-American way of life will also boost consumerism, probably in areas involving high CO2 emissions (luxury foods, private cars, travel, etc.), there is a need to consider other more collective ways of improving wellbeing for all, which means also addressing consumer practices and dramatically decreasing the ecological footprints of the richest.
The reduction of working time and development of quality public services or services of general interest are paths to be explored – but here we move even further from the traditional European agenda. Are we to believe that we can exit the crisis only through more growth? Though this may well appear to be the only solution in the short term, it amounts to a refusal to contemplate the more thorny issues vital for the medium term, including the question of unemployment and the green transition.
One interesting way forward, proposed by Eloi Laurent, would be to establish a link between green transition and social protection, seeing transition as a new form of social risk, a specific part of the social security net. Social protection based on solidarity is also a means of keeping huge sums of money from the financial markets. The alternative is, in Piketty's stark formula, ever accumulating and explosive inequality, bringing us back to the alternative indicators – 'beyond GDP' – that the Commission not so long ago expressed a wish to promote.
The third and more traditional issue is the need to create a monetary union that does not make social policy its adjustment variable and destruction of the institutions of solidarity its ultimate goal. This means placing the emphasis on solidarity and complementarity rather than on competition and similarity ('let's all be exporters!'). It means that social insurance formulae should be put in place to mutualize the risks inherent in monetary union, asymmetric shocks and unequal globalization. This is the debate between a world that is open but also protective and a world closed in on itself, or the current model that is open but destructive.
The role of the European institutions and particularly the Commission should not be to play the punitive schoolmaster but to open up new paths into the future. The social question, while key to all three challenges discussed here, requires a new articulation entailing innovative alliances and the need to reformulate the social agenda accordingly.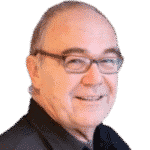 Philippe Pochet is general director of the European Trade Union Institute. He is author of À la recherche de l'Europe sociale (ETUI, 2019).