Digitalisation is a key issue in public services. Workers must have a role, via their unions, to maximise its benefits and minimise its risks.
Recently, public-service unions in Spain signed a major new agreement on telework, covering 2.5 million public-sector employees. The agreement shows how trade unions can negotiate effectively to establish new rights for workers and even guarantees on the delivery of services to citizens.
The unions were responding to the explosion of telework across public administration, as a result of the Covid-19 pandemic, and they wanted to ensure that the short-term, emergency changes to working practices were properly regulated for the long term. The agreement says that telework should be voluntary, reversible and subject to health-and-safety requirements, equality, transparency and objectivity. It also provides for the 'right to disconnect', data protection and the right to privacy.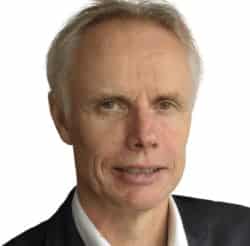 Telework is, of course, a familiar and longstanding part of the transformation of work, driven by digital tools, and more fundamental changes are in prospect as public services adopt new processes and exploit further the potential of artificial intelligence. While there are concerns about the implications for workers, unions are also aware of the possible benefits of digitalisation.
Major moves
In a survey of affiliates of the EPSU (the European Federation of Public Service Unions) involved in tax administration—where there have been major moves over several years to digitalise key processes—13 trade unions from 10 countries agreed with the assessment that digitalisation had helped improve job quality, with only seven disagreeing. However, most (19 out of 21) also agreed that digitalisation was often introduced as part of a cost-cutting strategy.
Become part of our Community of Thought Leaders
Get fresh perspectives delivered straight to your inbox. Sign up for our newsletter to receive thought-provoking opinion articles and expert analysis on the most pressing political, economic and social issues of our time. Join our community of engaged readers and be a part of the conversation.
Sign up here
EPSU has been keen to understand what is happening across its sectors and in 2017 it commissioned a report by the research organisation OSE (the European Social Observatory) on the impact of digitalisation in public administration (public-employment services) and social services (home care), based on focus groups of workers in France, Spain and the United Kingdom. It revealed positive outcomes in terms of better work organisation and time management, improved communications and reduced commuting and travel time. Workers also however raised concerns about the increased pace and intensification of work, more monitoring and surveillance by employers and inadequate training.
The report indicated the very limited extent to which digitalisation was effectively regulated by collective bargaining or social dialogue—or indeed subject to proper processes of information and consultation. This finding was reflected more recently in a survey of managerial and technical workers in the UK civil service. The survey, for the EPSU affiliate Prospect, found that 73 per cent of workers were not very confident or not confident at all that their employer would involve them in decisions about how new technology was implemented.
Inclusive strategy
This question was fundamental to a 2017 agreement in Norwegian local government, signed by the Fagforbundet trade union, the Norwegian Ministry of Local Government and Modernisation and the Norwegian Association of Local and Regional Authorities. The aim was to shape an inclusive strategy for the digitalisation of public services and it committed the parties to social dialogue and active worker participation in shaping the transformation.
The agreement stressed the need to involve worker representatives and employees in the process—examples from healthcare showed how shop stewards could be involved in joint committees on digitalisation. Employees were also encouraged to engage individually, with some becoming 'digital agents', testing and deciding on the introduction of new digital tools.
Three years on, a report on a project involving 70 municipalities draws positive conclusions in relation to the involvement of employees and shop stewards. Indeed in some cases change has extended beyond digitalisation to the broader relationship between municipal employers and worker representatives.
With the financial support of the European Commission, EPSU has been running a project on collective bargaining and digitalisation. A survey of participants in its first four seminars revealed that 58 per cent thought digitalisation had been implemented in a unilateral way by employers, with only 33 per cent saying there had been any information and consultation; only 8 per cent had been involved in any negotiations. So there is still a long way to go before even most EPSU affiliates are able to ensure they have a role in regulating digitalisation.
Spurious grounds
Information, consultation and negotiation have also been central to discussions between European employers and trade unions, led by EPSU, in central government. The partners concluded an agreement on information and consultation rights on restructuring in 2015 and wanted it to become generally binding, via a European directive. This would have plugged a gap in the existing directive on those rights.
The commission however intervened and refused this on spurious grounds, leaving EPSU no choice but to seek annulment of the decision. The case (T310/18) is now in front of the European Court of Justice, following an appeal.
Support Progressive Ideas: Become a Social Europe Member!
Support independent publishing and progressive ideas by becoming a Social Europe member for less than 5 Euro per month. You can help us create more high-quality articles, podcasts and videos that challenge conventional thinking and foster a more informed and democratic society. Join us in our mission - your support makes all the difference!
Become a Social Europe Member
The employers and unions continued their discussions in a project on digitalisation and work-life balance. This was finalised in November 2019, with the approval of a checklist and series of recommendations, on how to ensure that the progressive digitalisation of services or processes in governments improved the work-life balance of employees throughout their career. Managers and central government were also recommended to frame digitalisation in a strong collective-bargaining culture, based on trust, gender equality and regular consultation of employees and civil servants and their trade union representatives.
The European social dialogue in electricity has addressed this, in a framework of actions agreed earlier this year by EPSU, industriAll and Eurelectric, the employers' organisation. While sharing the view that digitalisation is a challenging opportunity to boost innovation and promote smart technologies, both sides see guidelines as essential to address restructuring in a socially responsible transition. The framework covers training and lifelong learning and strategies to prevent psycho-social risks—particularly recognising the importance of the right to disconnect and safeguarding working-time arrangements and wellbeing at work.
Model agreements
These issues are also being actively tackled at national level by EPSU affiliates. The Unite trade union in the UK and ver.di in Germany have drafted model agreements which can form the basis of negotiations at local, sectoral and national levels. They underline the need to have information in good time and for worker involvement throughout. Training, health and safety and protective measures relating to monitoring and surveillance are also key.
Earlier this year, ver.di began negotiating a collective agreement on digitalisation with the federal government. Although delayed by the impact of Covid-19, the bargaining process resumed in August with a discussion on the right to training, with the next round of negotiations set to focus on employment security. The union underlines that the aim is to ensure that workers benefit from the opportunities provided by digitalisation and new forms of work, while protecting against the risks.
Digitalisation will continue to be a priority area for EPSU, including monitoring key national negotiations, and collaborating with our global sister organisation, Public Services International, on a new publication on collective bargaining and digitalisation. Further initiatives are also planned—not least a potential major project in collaboration with the OSE, looking in detail at the impact of digitalisation on work and workers in EPSU sectors in eight countries.
While we need to understand better how digitalisation is affecting our members, it is also fundamental to ensure that our unions have the rights to information and consultation, social dialogue and collective bargaining which are crucial to regulate and control the introduction of new digital tools and processes.
This is part of a series on the Transformation of Work supported by the Friedrich Ebert Stiftung
Richard Pond is policy officer for the EPSU, responsible for collective bargaining and research. Jan Willem Goudriaan is its general secretary.